If you need a neutral, alternative or discreet venue for your meeting, we can help you find the right meeting room space at the right price.
Both of our meeting room spaces are available by the hour and can be rented for as long as you need. We will ensure that the meeting room will be ready for you to use when you arrive and we also offer the option of unlimited tea, coffee and biscuits for £5 per person Alternatively, there is a coffee machine on site for pay-as-you-go refreshments.
Our reception team will be on hand to greet your delegates and direct them to the meeting room space.
We have the following two spaces available for rent:
SkyPod meeting space (informal)
This unique and informal space is suitable for use by up to four people. Our SkyPod is a genuine repurposed Air France Airbus A319 aircraft and is suitable for small, more informal gatherings.
Features
Underfloor heating;
Ambient lighting;
Complimentary Wifi;
Large screen LCD TV;
Mains electricity and USB sockets.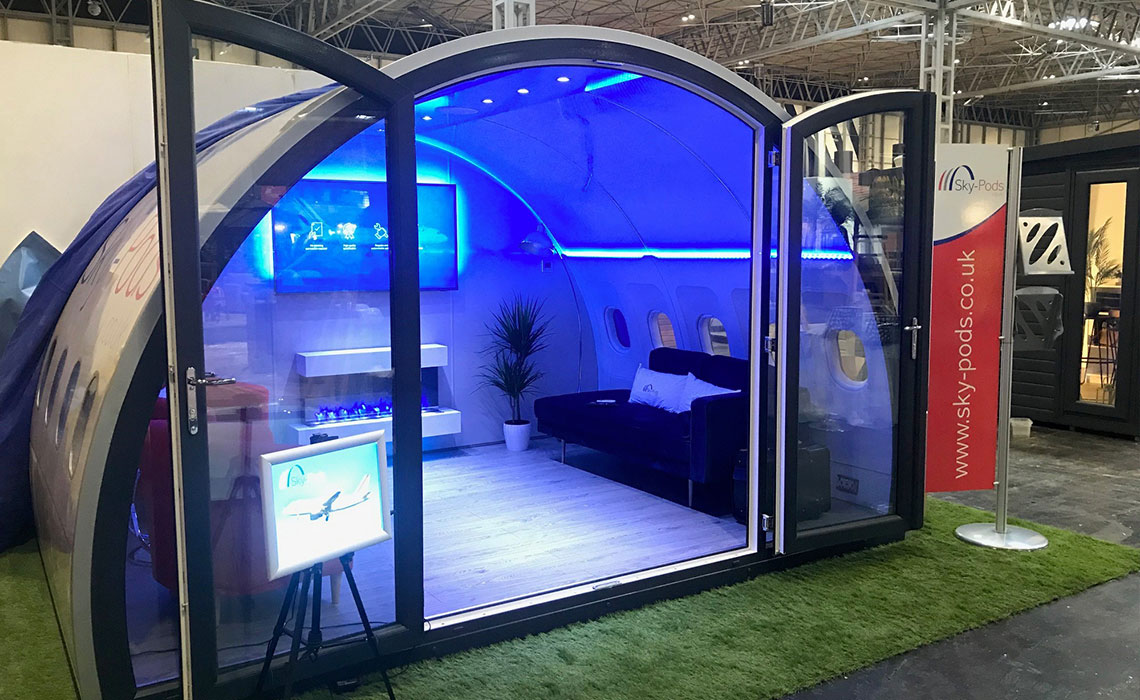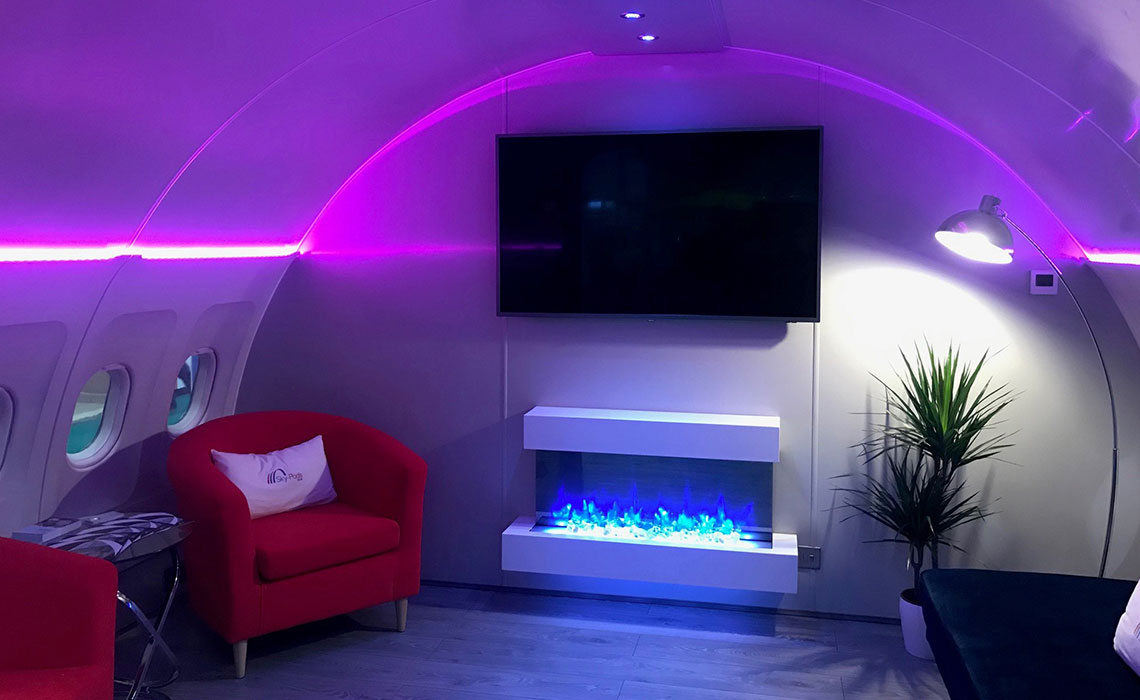 Board room (formal)
We can also offer our more formal board room space, which is suitable for up to 16 people.
Features
Large board room table to seat up to 16 people;
Complimentary Wifi;
Large screen LCD TV;
Flip chart;
Mains electricity.
We can arrange breakfast or lunch catering upon request.
If you would like more information, please contact us on 0333 5678 737.